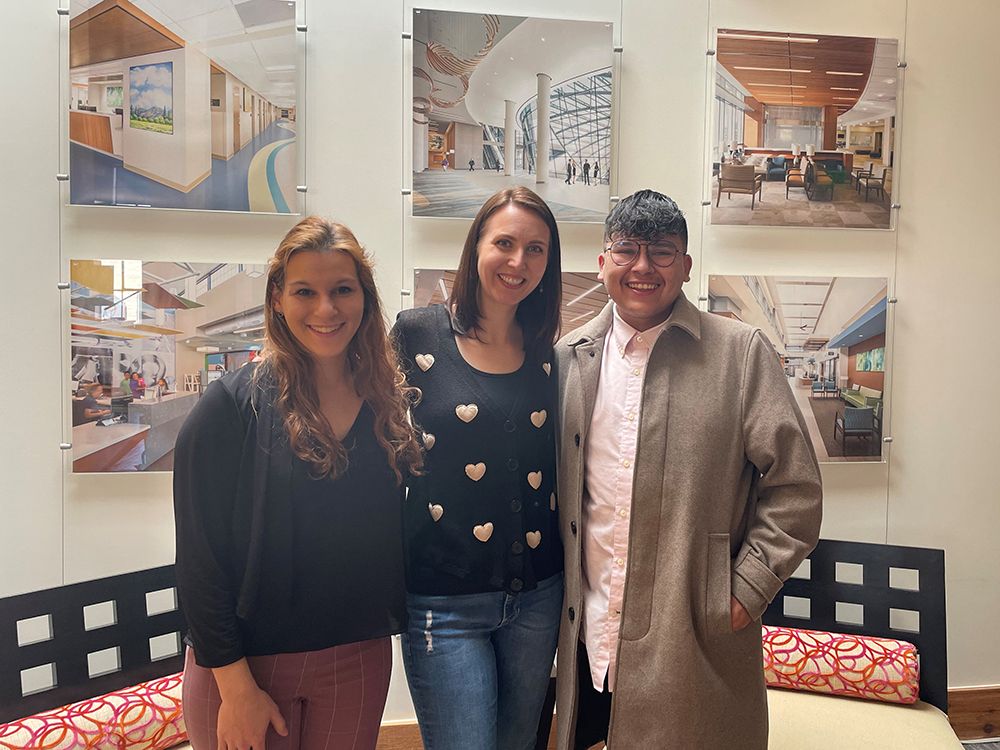 Gallun Snow Spring Happenings
The Gallun Snow team welcomed 3 new designers since November 2021. From left to right: Renee joined January 18th as a design intern, Courtney McNaul joined November 15th as a designer 2, and Anthony Vigil joined November 8th as a designer! WELCOME!!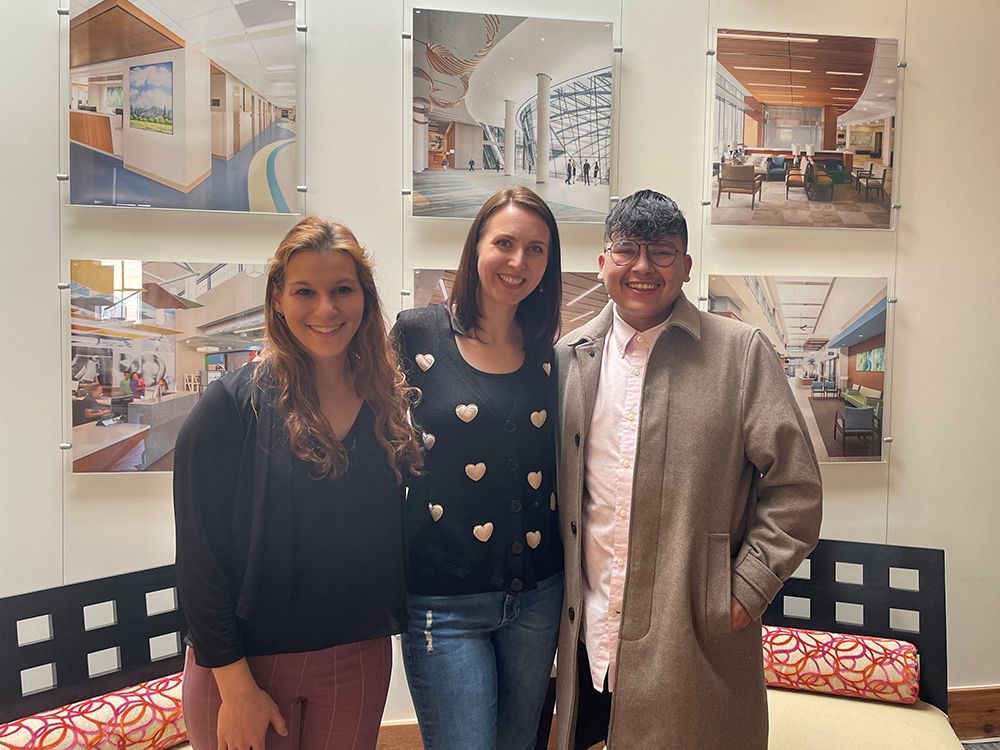 On January 24, 2022, we gathered to throw Emily Leck a baby shower for baby Logan! We enjoyed fun games, good eats and were even visited virtually by Lisa!

Not long after our baby shower celebration, Emily gave birth to a beautiful baby boy!! Emily and Cameron Leck welcomed Logan Patrick Leck on February 16th, 2022, in the evening during a CO snowstorm. They delivered at Lutheran Hospital where Gallun Snow designed the Labor and Delivery and Mother Baby unit years ago. They are so excited to be new parents and loving every minute of it!
We loved the pictures so much; we just couldn't pick one!