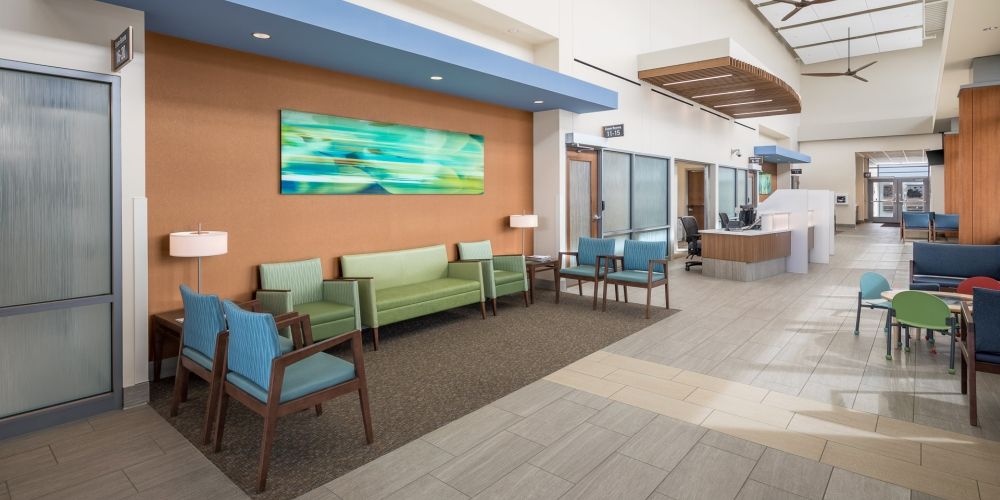 INTERIOR DESIGN
Full services include programming, space planning, interior design standards, schematic, design development, 3D renderings, finish selections, construction documentation, contract administration, sustainable design, and lean project delivery for renovation and new construction projects.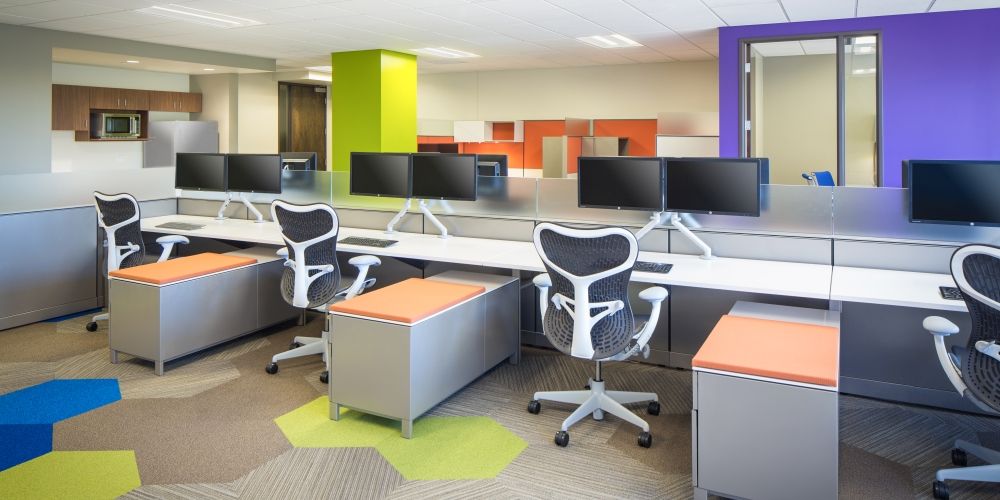 FURNITURE
Planning and coordinating for furniture needs; including new furniture and upholstery selections, furniture standards, existing inventory, furniture specifications, bidding and procurement process, as well as installation and move-in coordination.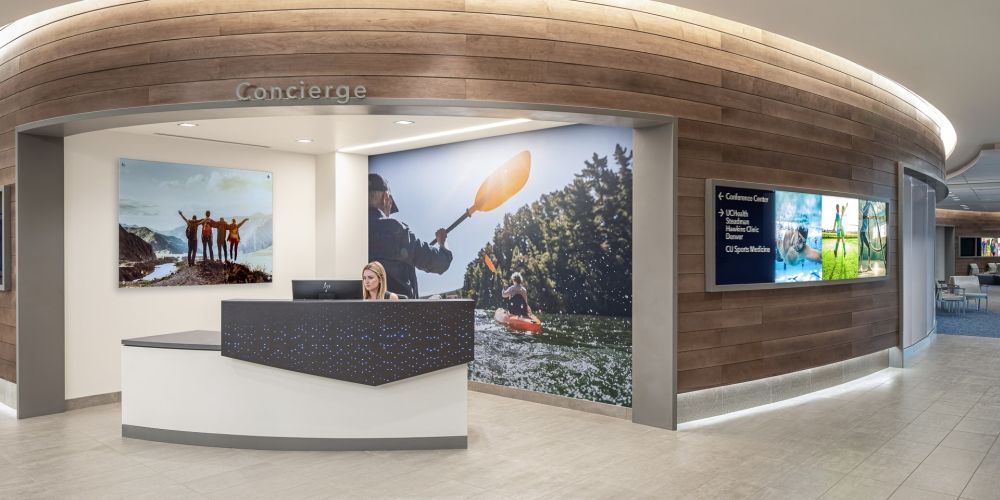 ARTWORK
Consulting for commission of original artwork, local artwork research and sourcing, large scale wall graphics, complete art packages, procurement services, and on-site installation management.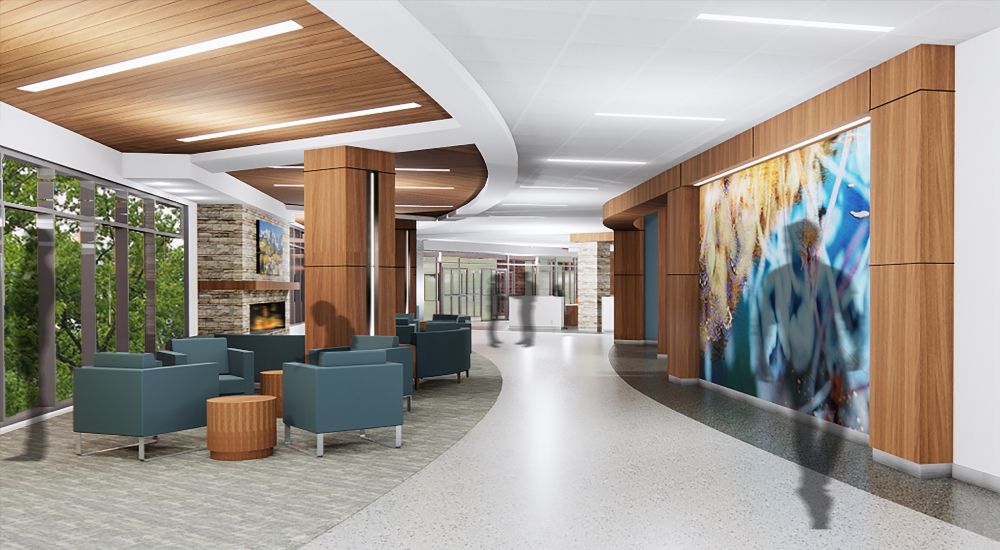 RENDERINGS
Creating photorealistic 3D images of interior perspective views as the project develops, from schematic design to design development.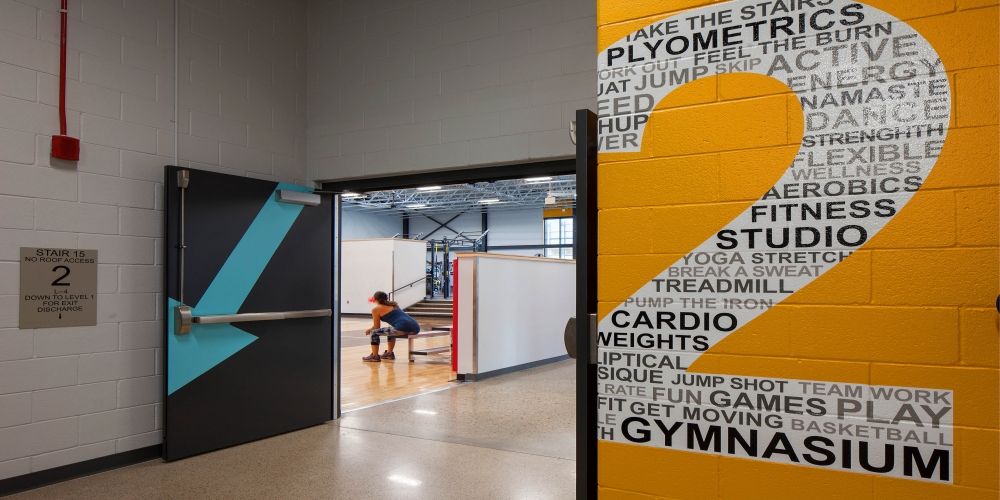 SIGNAGE, WAYFINDING, AND BRANDING
Creating the clients' vision for their facility by providing code compliant signage and wayfinding packages that aesthetically represent each client's unique brand.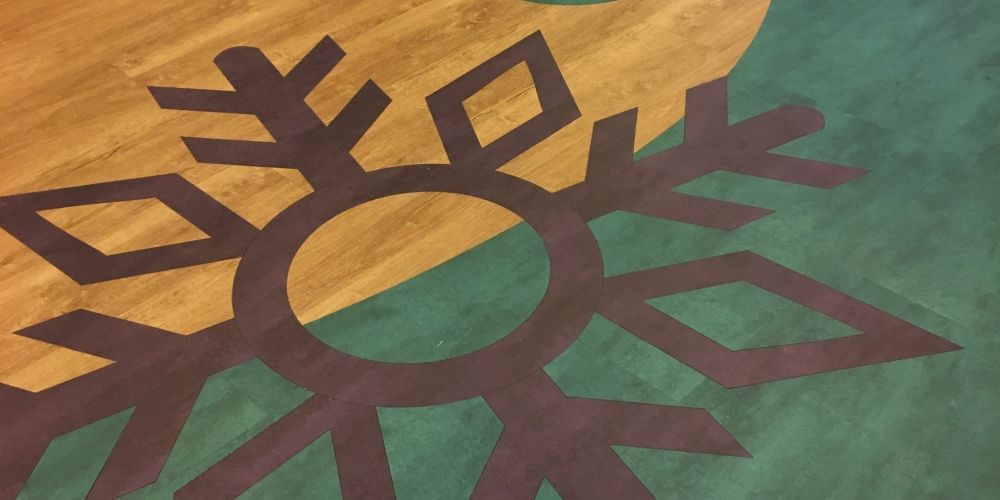 ON-CALL SERVICES
Working closely with facility management teams is one of our specialties. On-call projects can include, but are not limited to, move coordination, budget comparisons, finish standards, furniture reupholstering and casework design. Our team works within quick schedules to maintain limited downtime with finish, furniture or art renovations. No project is too small to keep our clients up to date with the latest design and safety trends.