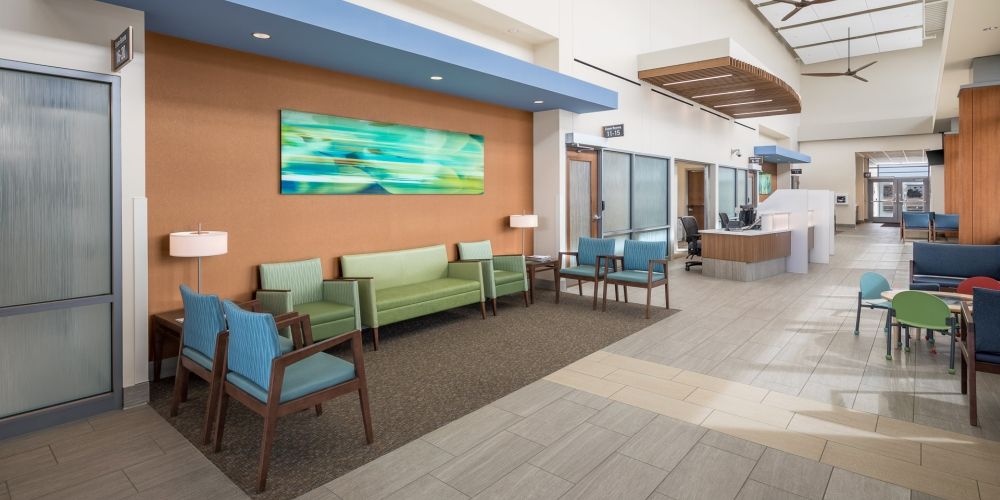 INTERIOR DESIGN
Full services include programming, space planning, interior design standards, schematic and design development, 3D renderings, finish selections, documentation and construction administration, sustainable design, and lean project delivery for renovation and new construction projects.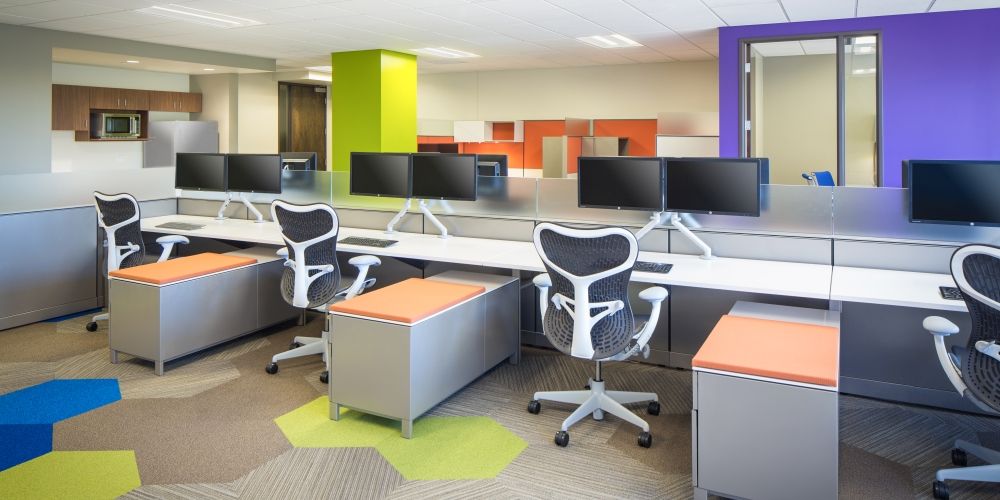 FURNITURE
Planning and coordinating for all furniture needs; including new furniture and upholstery selections, existing inventory, the bidding process, and every step of the way through installation and move-in coordination.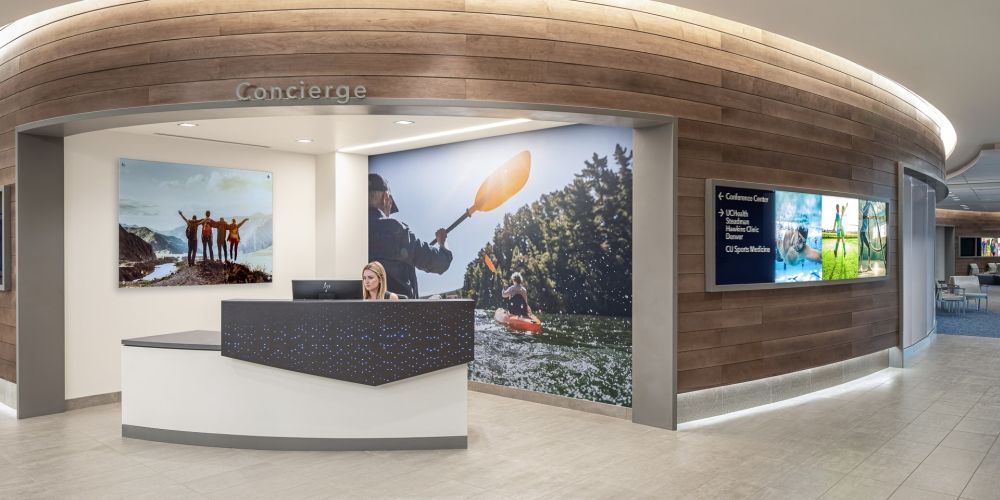 ARTWORK
Consulting for commission of original artwork, local artwork research and sourcing, large scale wall graphics, complete art packages, procurement services, and on-site installation management.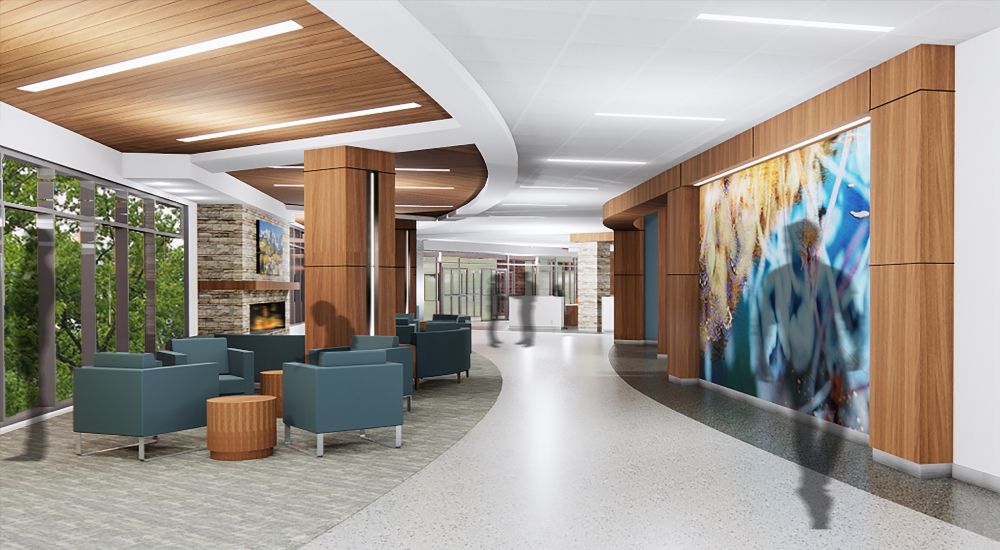 RENDERING
Creating photorealistic images of interior perspective views as the project develops, from schematic design to design development.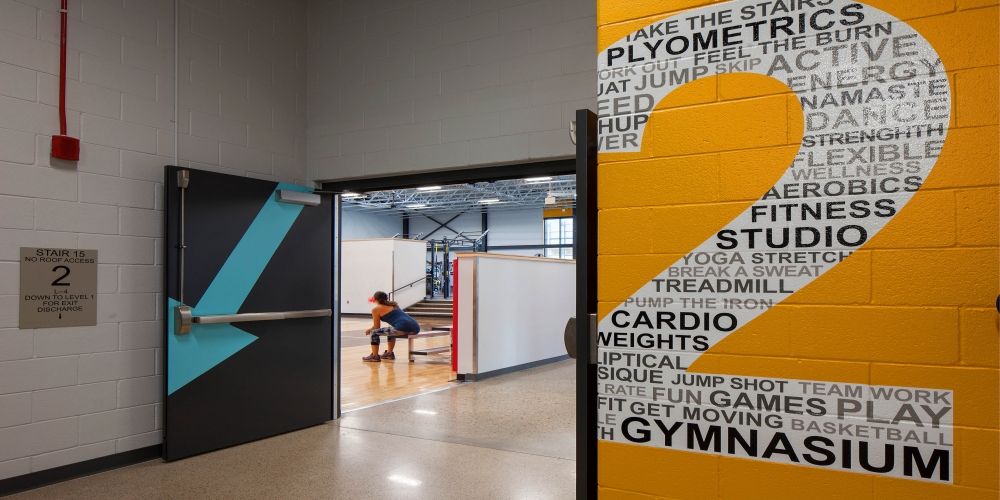 SIGNAGE, WAYFINDING, AND BRANDING
Creating the clients' vision for their facility by providing code compliant signage and wayfinding packages, and presenting their unique brand.
HEALTHCARE CLIENTS
Aspen Valley Hospital – Aspen, CO
Beartooth Billings Clinic – Red Lodge, MT
Billings Clinic – Billings, MT
Centura Health – Lakewood, CO
Denver Health and Hospital Association – Denver, CO
The Denver Hospice – Denver, CO
Eagle Health Center – Eagle, CO
Kaiser Permanente – Denver, Centennial, Aurora, CO
Natividad – Salinas, CA
SCL Health – Denver, Wheatridge, Lafayette, CO
UCHealth Memorial Health System – Colorado Springs, CO
UCHealth Poudre Valley Health System – Fort Collins, Loveland, CO
UCHealth University of Colorado Hospital – Aurora, CO
University of Colorado Denver – Aurora, CO
Vail Valley Medical Center – Vail, CO
Valley View Hospital – Glenwood Springs, CO
Wyoming Medical Center – Casper, WY
COMMUNITY CLIENTS
Adams County Probation – Brighton, CO

Arapahoe County Administration Building – Littleton, CO

Arapahoe County Sheriff Administrative & Coroner's Facility – Centennial, CO

Central Denver Recreation Center – Denver, CO

City and County of Denver – Denver, CO

City of Denver Communications Center – Denver, CO

City of Southlake – Southlake, TX

City of Wheat Ridge – Wheat Ridge, CO

Denver International Airport – Denver, CO

Eaton Area Park & Recreation District – Eaton, CO

Erie Community Center – Erie, CO

Flagstaff Aquatic and Multi-generational Center – Flagstaff, AZ

Laramie County Library System – Cheyenne, WY

Montrose Recreation District – Montrose, CO

Moorhead Recreation Center – Aurora, CO

Richland Hills Community Center – Richland Hills, TX

Salvation Army Ray and Joan Kroc Corps Community Center – Omaha, NE

Salvation Army Ray and Joan Kroc Corps Community Center – Quincy, IL

Sammamish Community & Aquatic Center – Sammamish, WA

State of Wyoming Combined Labs – Cheyenne, Laramie WY

Town of Castle Rock – Castle Rock, CO

Town of Windsor – Windsor, CO

UCCS Recreation & Wellness Center
LEARNING CLIENTS
Colorado State School of Mines – Golden, CO

Kansas City Art Institute – Kansas City, KS

Metropolitan State University of Denver – Denver, CO

State of Wyoming – Laramie, Cheyenne, WY

University of Colorado – Boulder, Colorado Springs, Denver, Parker, CO

University of Denver – Denver, CO

University of Wyoming – Laramie, WY

Valor Christian High School – Highlands Ranch, CO

Wichita State University – Wichita, KS